When you apply for the Rent Assistance Program (Yachin Shien Kyufukin) , you need to submit a copy of a rental agreement as a general rule.
What if there is no written agreement, like a verbal agreement with your friend landloard??
They accept a certificate signed by both you and the landlord.
Write the reason.
口約束 (Kuchi yakusoku) means a verbal agreement.
Below is how to fill in the certificate form: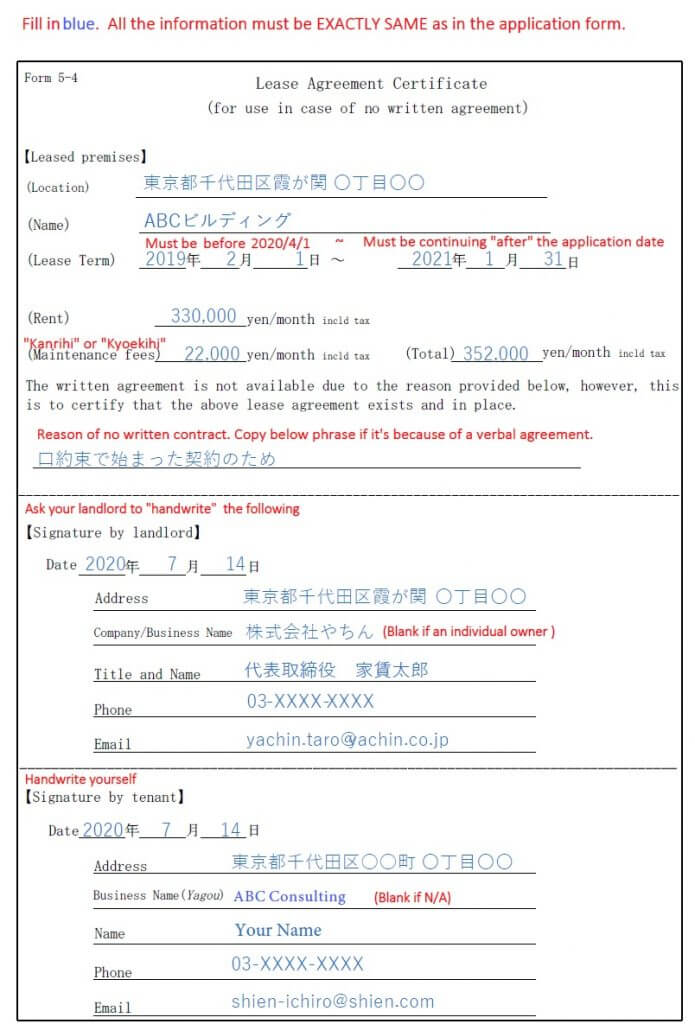 ■My services
Entim Consulting can help you apply for the rent assistance including the translation of forms like above. Please feel free to contact.
■Official sources in JPN
・家賃支援給付金 Yachin Shien Kyufukin
・資料ダウンロード Download Forms